For the history of these photos, you have to read this post on K's blog. That way you'll know why there was a huge, red-velvet lined guitar case in our basement.

At any rate, I just had to post these photos. Lexi, who is all about comfort, found out one day that this was a really good bed. From that day on, whenever she saw K getting "Blue" out of the case,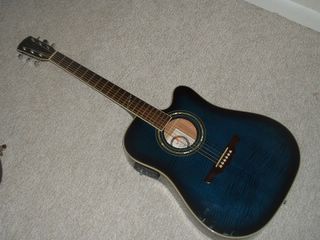 Blue

she would immediately get up and stand patiently until it was clear. She would then proceed to do this:
The Queen of Comfort

How cute is she? We didn't have the heart to make her move...